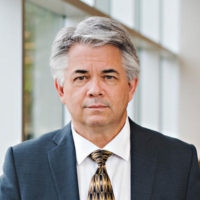 Blair Feltmate
Adaptation Chair
Waterloo, ON
Dr. Blair Feltmate is Head, Intact Centre on Climate Adaptation, University of Waterloo. The Intact Centre is an incubator for research and knowledge mobilization, with an aim to limit the negative impacts associated with climate change and extreme weather events across Canada. The Intact Centre was made possible through the generosity of Intact Financial Corporation.
Blair is on several boards, including: Sustainable Finance Committee, Global Risk Institute; Advisory Panel on Climate Change, Minister of Environment, Conservation and Parks, Ontario; and, he is past Chair, Federal Government of Canada Expert Panel on Climate Adaptation and Resilience Results.
Dr. Feltmate was previously Vice President, Sustainable Development, Bank of Montreal, and Director, Sustainable Development, Ontario Power Generation. He is generally interviewed by TV/radio/newspapers 100-150 times per year, primarily on the subject of how to address climate change.